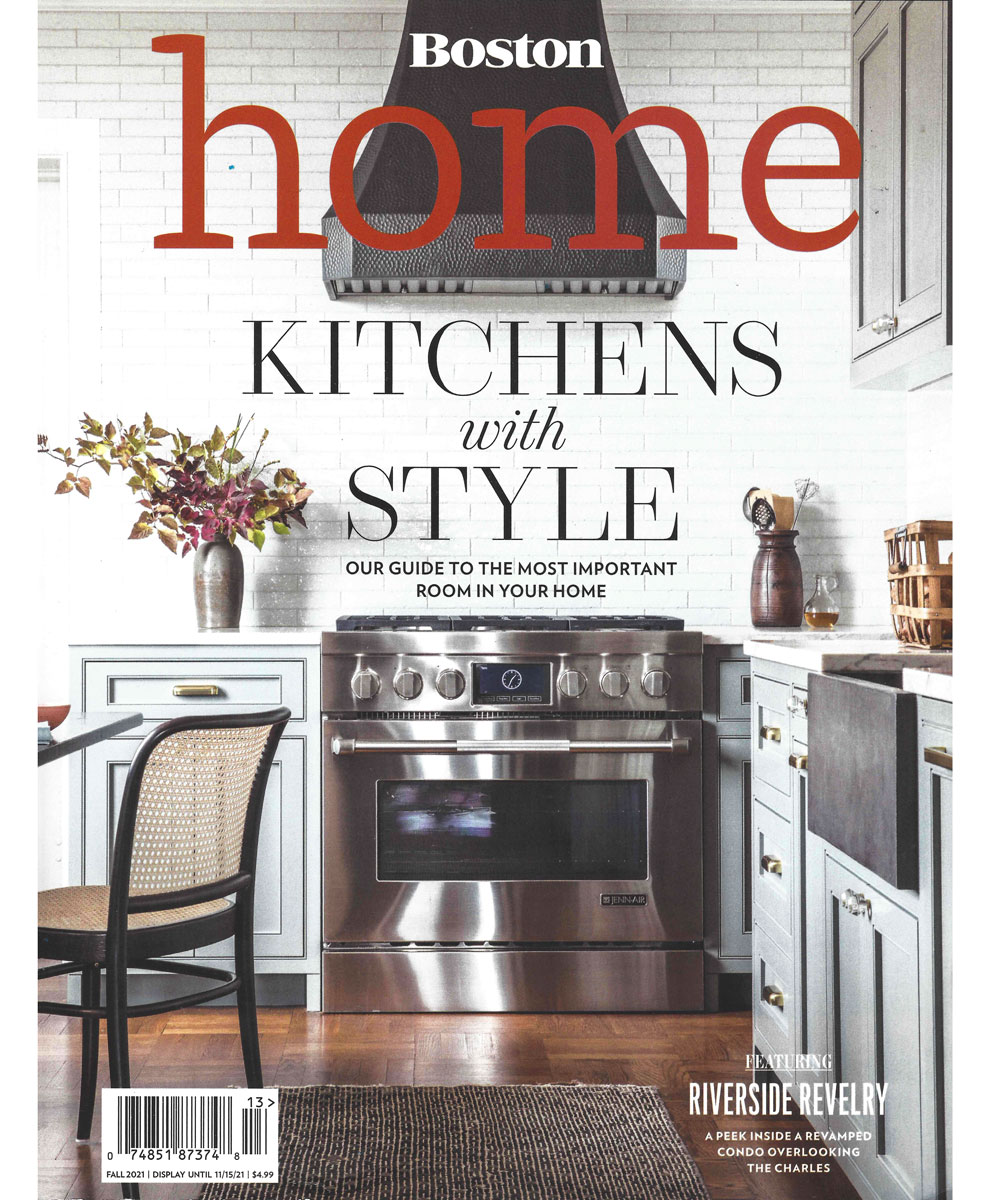 Ana Donohue Interiors Lynnfield Project Featured in Boston Home Magazine's Fall 2021 Issue
The Boston Home Magazine article begins: A Lynnfield Couple Balanced Edgy and Traditional in Their 1980s Tudor With help from interiors whiz Ana Donohue.
And continues: In early 2018, around the time she was redecorating her Lynnfield house, homeowner Lindsay Weiss's phone buzzed with a message from her aunt: A 6,000-square-foot 1980s Tudor on the other side of town had just hit the market, and she thought it would be perfect for Lindsay's family of four. Wasting no time, Lindsay—who had been searching for a larger residence to accommodate their storage needs—toured the space with her husband, Mike. From the exterior, it "looked like a castle," Lindsay says. The interior, however, felt far less like a fairytale due to the outdated wall coverings, unflattering paint colors, and dark wood. "It needed a complete and utter renovation," she says. Even so, the open-concept layout was "exactly what I was looking for," Lindsay adds.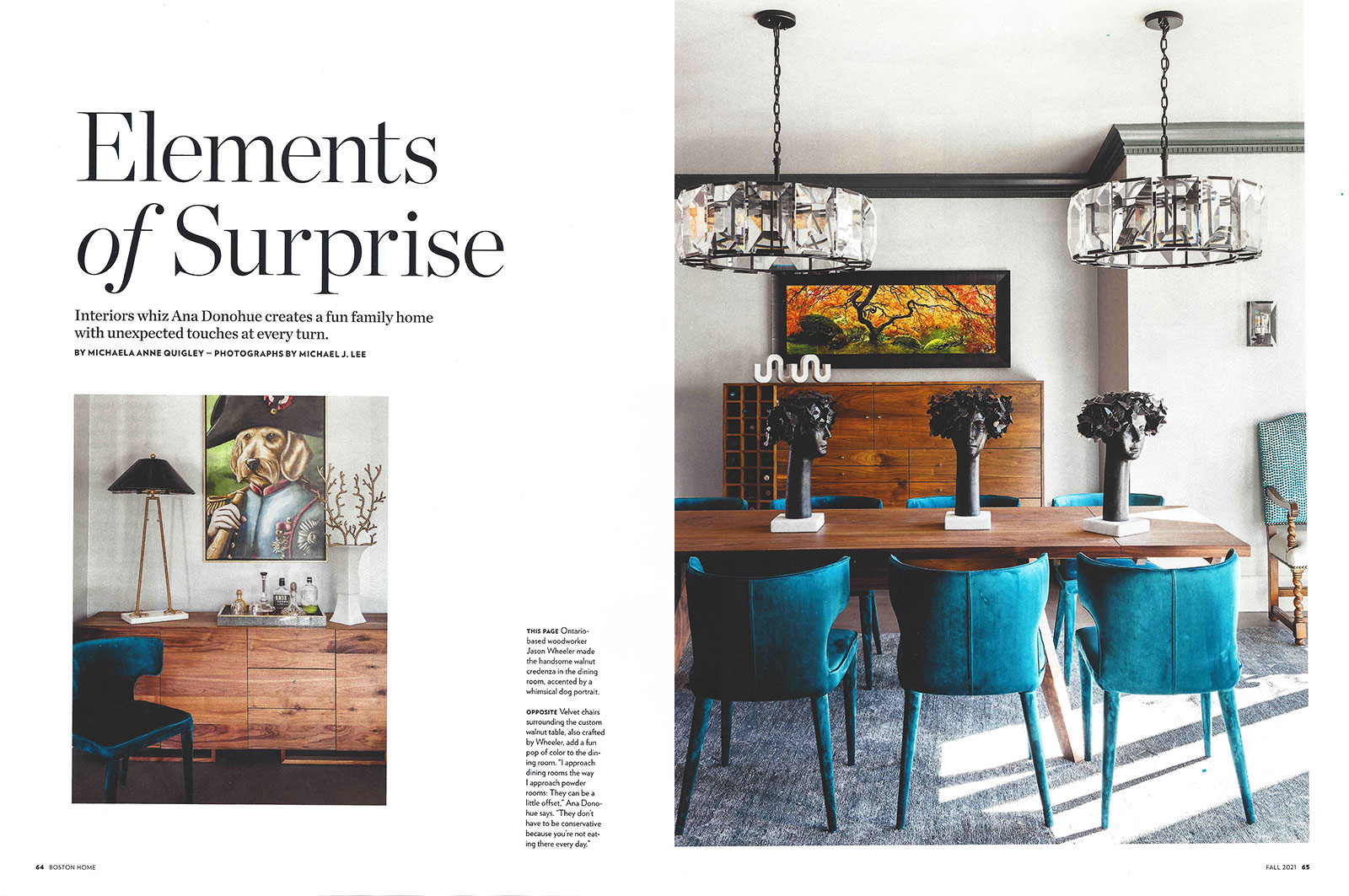 Although Mike wasn't itching to relocate, he quickly saw the potential and jumped onboard. But he had one stipulation. He said, "If we're going to do this, we're going to make the house really cool."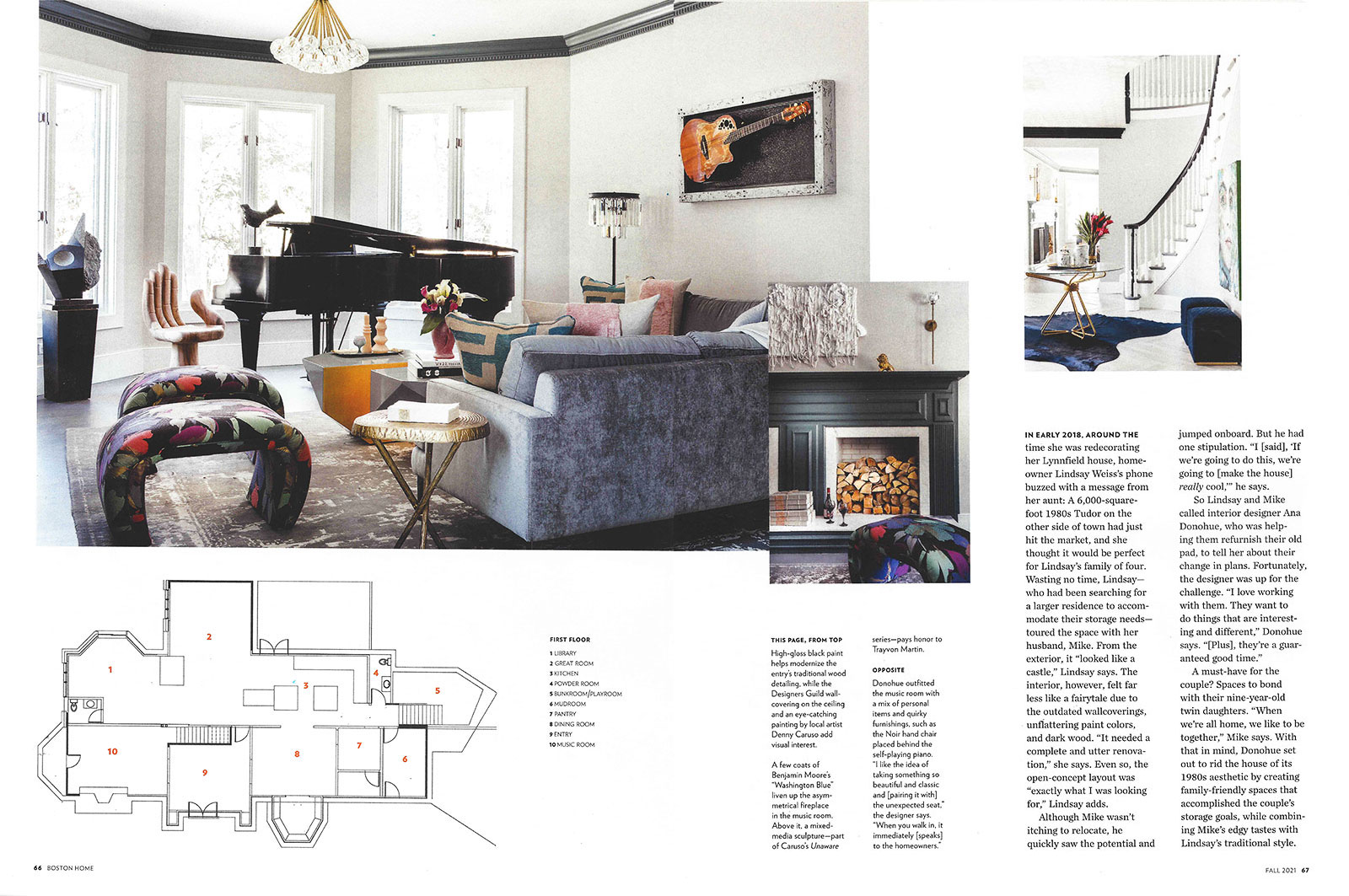 So Lindsay and Mike called interior designer Ana Donohue, who was helping them refurnish their old pad, to tell her about their change in plans. Fortunately, the designer was up for the challenge. "I love working with them. They want to do things that are interesting and different," Donohue says. "Plus, they're a guaranteed good time."
A must-have for the couple? Spaces to bond with their nine-year-old twin daughters. "When we're all home, we like to be together," Mike says. With that in mind, Donohue set out to rid the house of its 1980s aesthetic by creating family-friendly spaces that accomplished the couple's storage goals, while combining Mike's edgy tastes with Lindsay's traditional style. And to ensure that the house felt cohesive, Donohue would rely on plush fabrics, metallic fixtures, and a few pops of color throughout.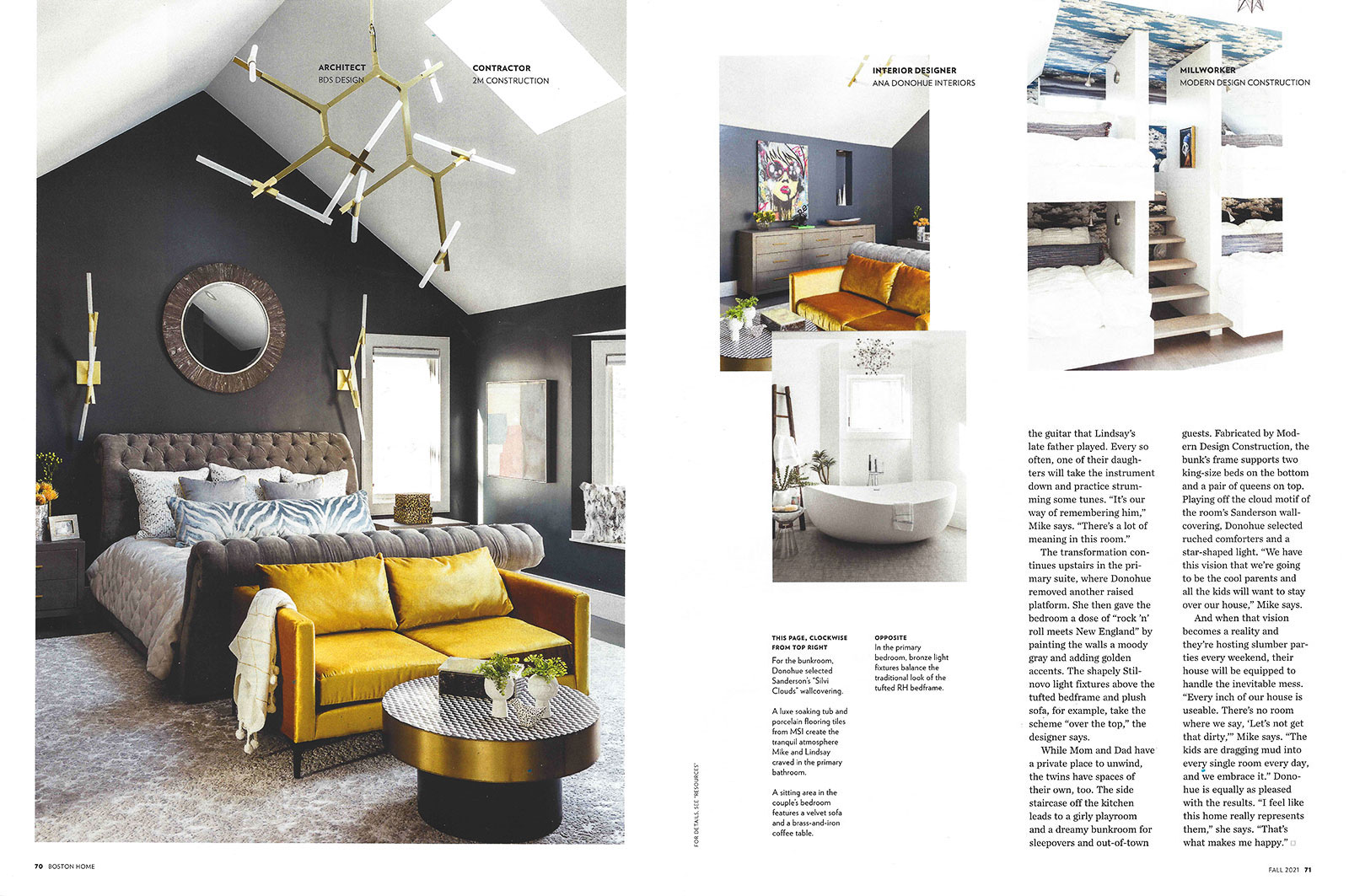 In the end, "Every inch of our house is useable. There's no room where we say, 'Let's not get that dirty,'" Mike says. Donohue is equally as pleased with the results. "I feel like this home really represents this family," she says. "That's what makes me happy."
Read the full article here.
All photography by Michael J. Lee Photography
Categories: Milestones, Press, Uncategorized