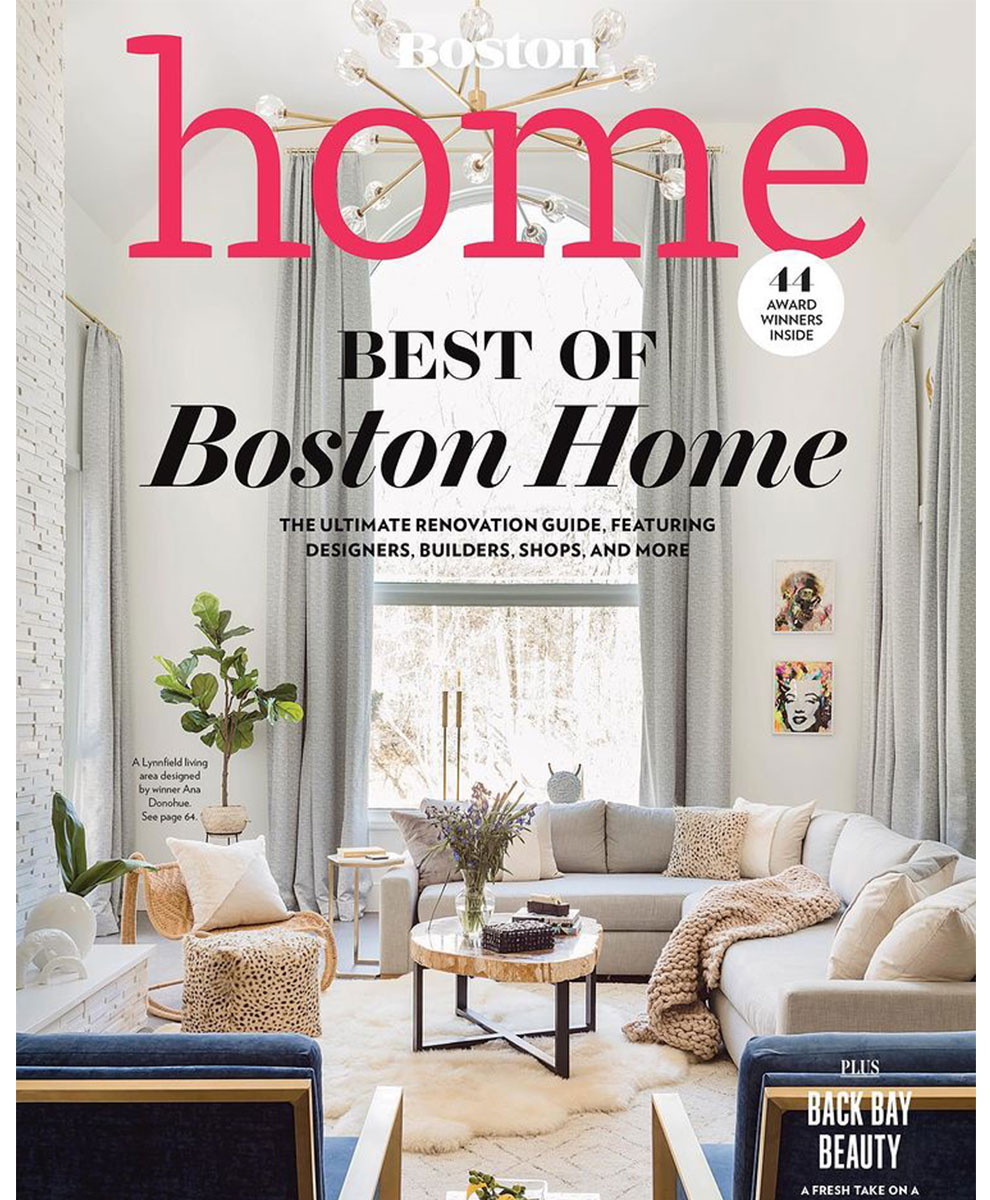 Ana Donohue Interiors Wins Best of Boston Home – Best Transitional Interior Designer
Thank you, Boston Home Magazine, for our Best of Boston Home award – Best Transitional Interior Designer. The team at Ana Donohue Interiors will be celebrating today. It is truly an honor to have Ana, and our interior designer team recognized and our Lynnfield project in the winner's circle for Best Transitional Interior Designer! So honored to be on the cover of the Boston Home Magazine "Best" issue.
According to Boston Home Magazine, "Gazing at a space designed by Ana Donohue is a little like visiting an exciting new exhibition at your favorite museum—you've got no idea where to look first. But that's a good thing. Full of personality and texture, every facet of the Oklahoma native's thoughtfully layered interiors—from the carefully selected furnishings, upholstered in hard-to-ignore hues like emerald and lime green, to the bold artwork that ties her rooms together—demands (and deserves) attention."
See the list of all the 2021 winners here.
Categories: Milestones, Press