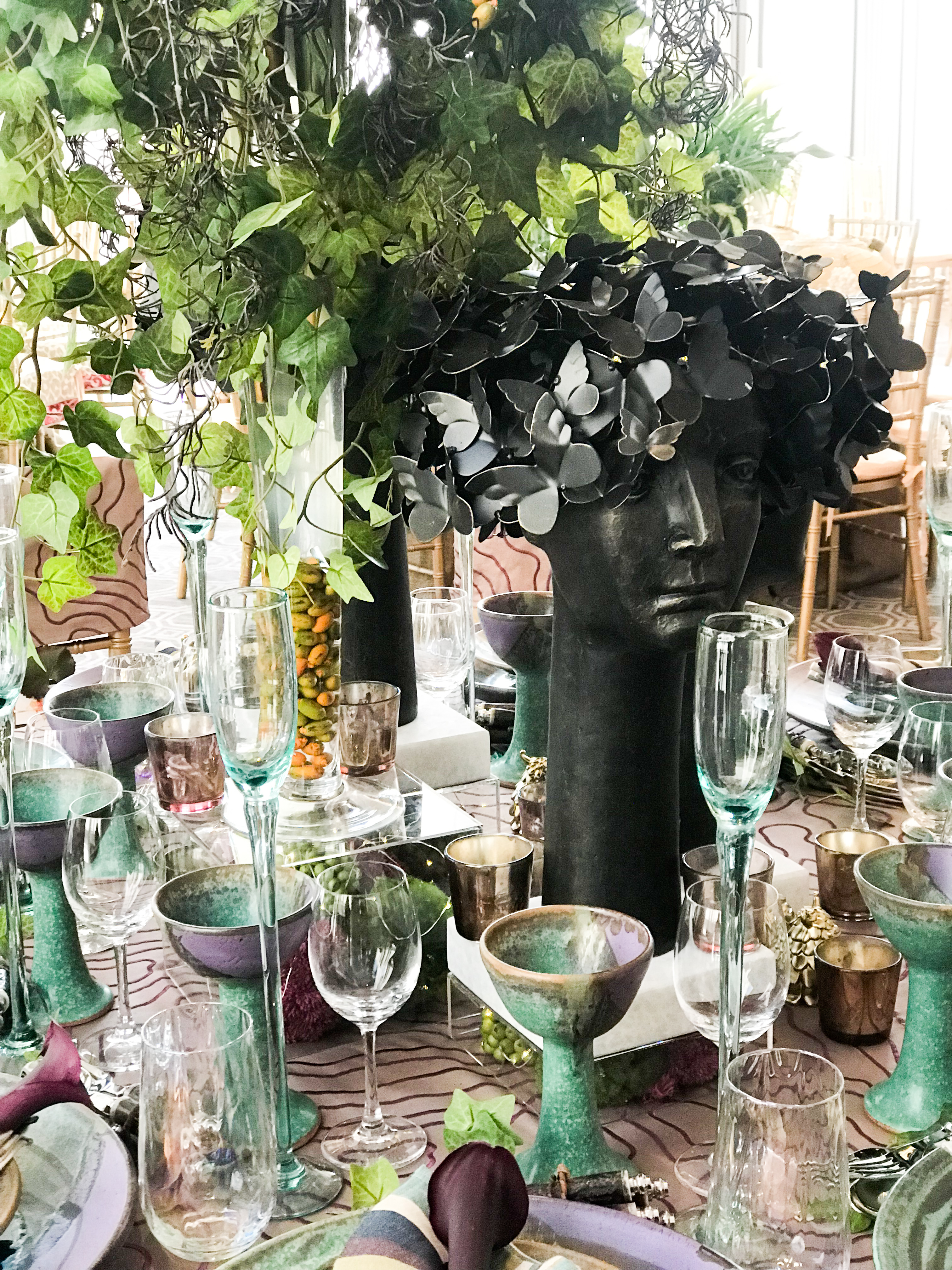 To Live and Dine at One Dalton
Towering high above most buildings in the Back Bay is a new addition to Boston's skyline; One Dalton. Touted as one of Boston's most exquisite luxury condos and hotels and the city's tallest residential building, One Dalton is a glittering, all-glass tower with floor to ceiling windows and sweeping views of the city.
Designed as one of the city's newest landmark constructions, Ana Donohue Interiors is proud to have worked with The Home for Little Wanderers, Boston Common Magazine, and Modern Luxury Interiors to bring our unique perspective and design to an ornate tablescape in the name of charity for diners in this luxury building. The building itself is absolutely stunning and has just recently completed construction, leaving the designers who participated in this event a completely blank canvas to work with– one of the most inspiring canvases to work with! (Get a peek at one of our favorite past charity project here).
This year's To Live and Dine event gave local designers the opportunity to transform one of the impressive spaces at One Dalton into a one of a kind culinary experience for diners while benefiting a wonderful cause like The Home for Little Wanderers. For more than 200 years The Home for Little Wanderers has a strong reputation for strengthening vulnerable families and keeping children and families safe in their own communities. It was our pleasure to be a participant in this landmark event!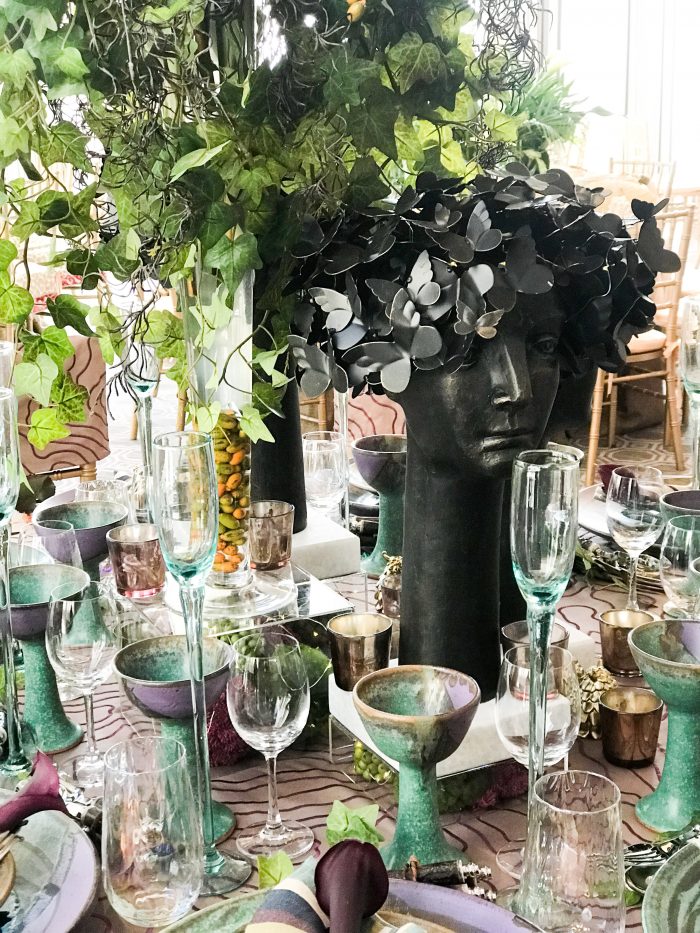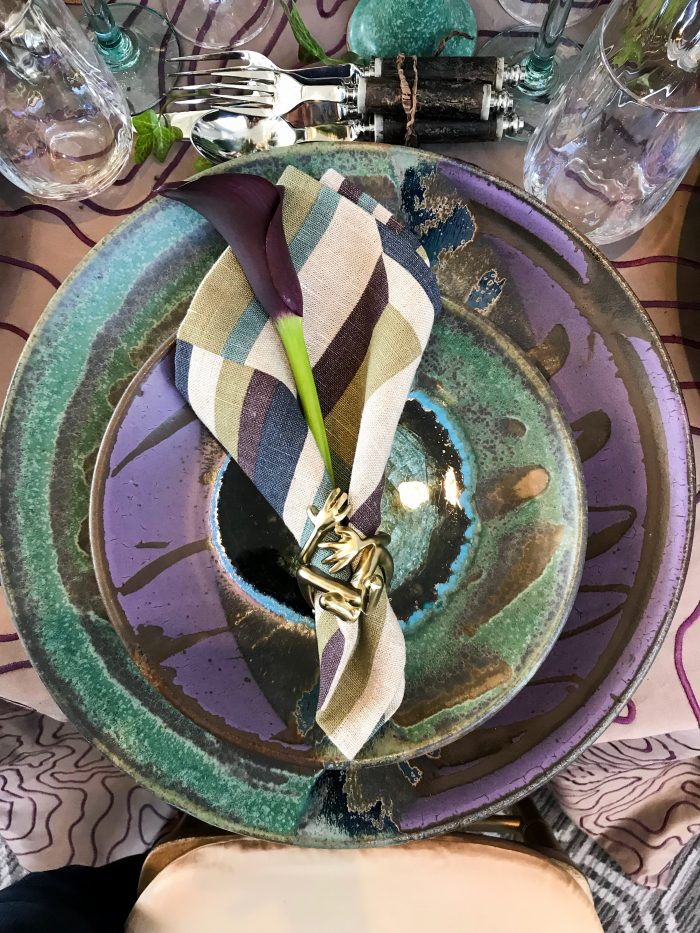 Our tablescape is a play on a slightly darker version of the modern garden party mixed with quirky, slightly villainous details, with a lot of intense patterns and layering. You'll find Interesting sculptures that illuminate to lend to the moody setting we were aiming to evoke.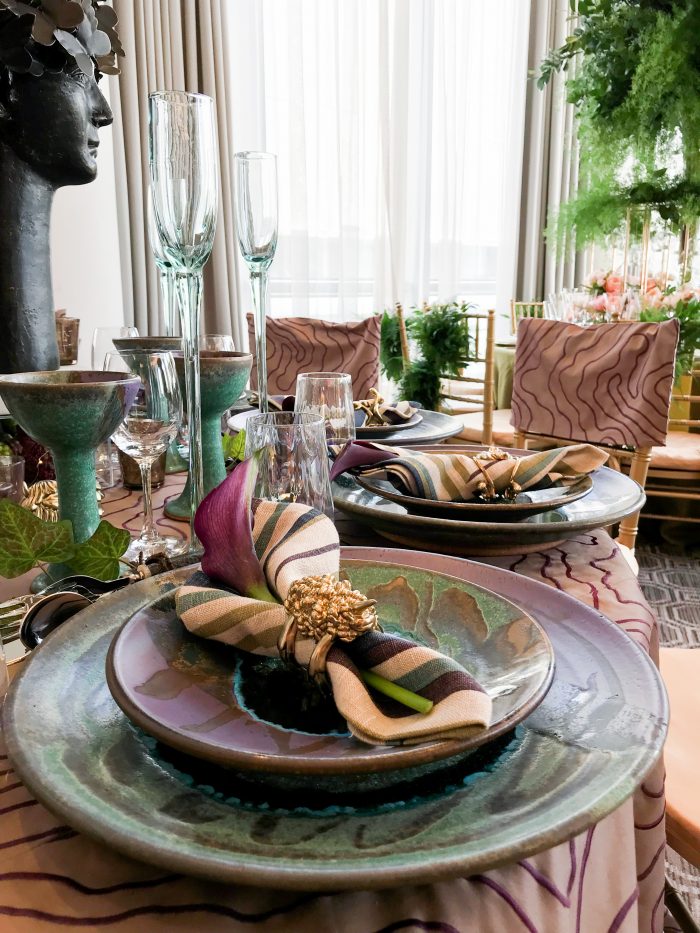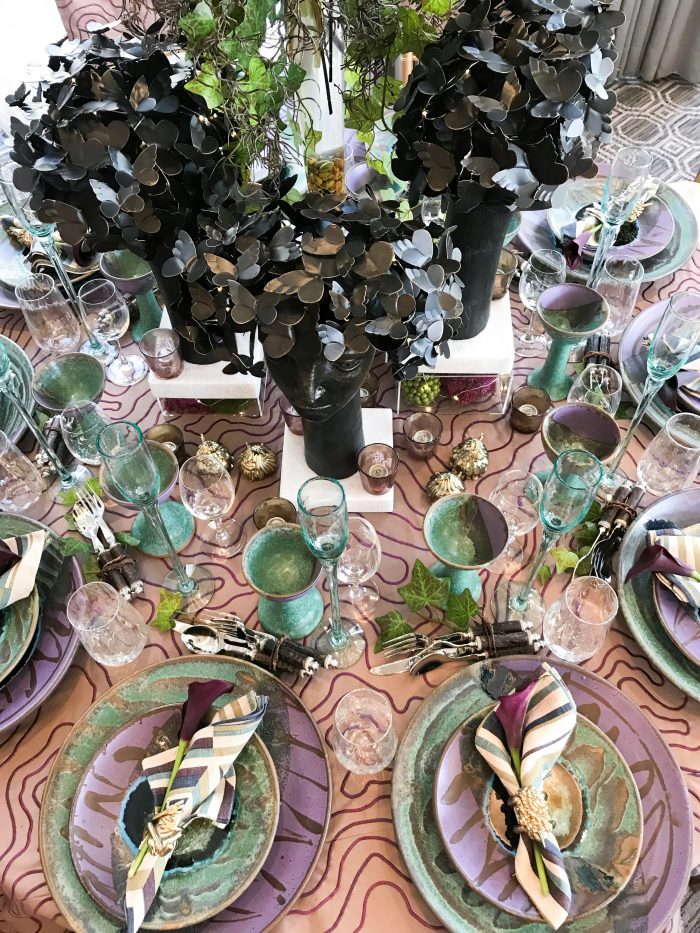 It was truly a pleasure to be a part of such an impactful event with such a great, philanthropic cause. Be sure to follow along with the progress of future projects on the blog and as they come to life on Instagram, @anadonohueinteriors.
Categories: Philanthropy